Brighton & Hove Jewish Welfare Board
The Brighton & Hove Jewish Welfare Board is the oldest Jewish Charity in Brighton and Hove having been established in 1846 as the Brighton Hebrew Philanthropic Society. To commemorate our 150th anniversary in 1996 we published a Brief History of the Board, and. copies can still be obtained by telephoning our contact number Brighton: 01273 722523.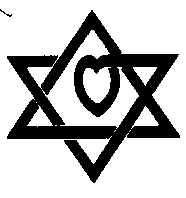 Today the Board has an annual budget of some £50,000 which is spent not only on providing regular financial relief to those in need. In the Jewish Community throughout Sussex but also on the provision of TV sets and licences and other amenities for a wide cross-section of beneficiaries. All applications for assistance are investigated in a compassionate manner and. in complete confidence by members of the Board for whom a training programme is provided.
It is a long-standing tradition of the Board to provide parcels of Passover food and additional financial assistance to enable our regular clients and others to participate in the Festival, and in order to maintain this tradition we make an annual Passover Appeal to the Community. Donors to the appeal are then treated as subscribers to the Board.
The Board also owns two houses in Hove each of which is converted into four flats which are let to those in need of affordable housing at subsidised rents. These two houses were bequeathed to the Board for that purpose by two members of the local Community.
Contact: The Chairman
Phone: 01273 22523